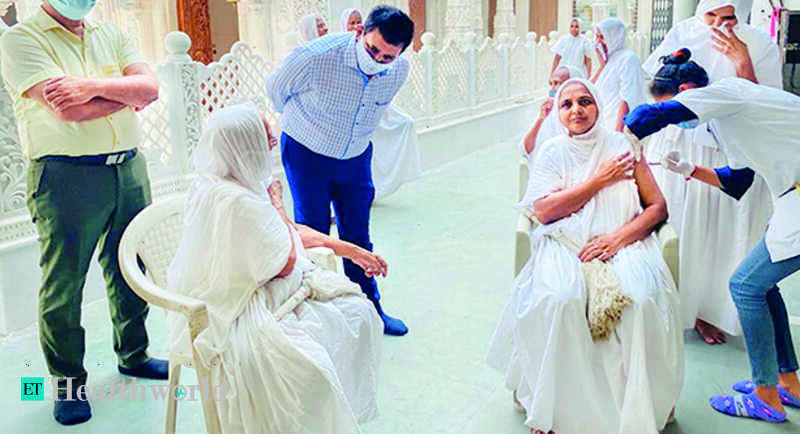 India reported the highest single-day death toll from the
Covid-19
pandemic
this year, with 276
fatalities
recorded on Tuesday. Fresh cases too rose to 47,281, the highest daily count since November 11.
The last time more Covid-related deaths were recorded in a single day was December 30 last year, when the toll was 300. Tuesday's number was a sharp rise from the 197 fatalities recorded on Monday and 213 on Sunday.
Maharashtra accounted for nearly half of the count, recording 134 deaths in the last 24 hours. This was the highest single-day toll in the state in 123 days since November 20, when 155 fatalities were recorded. Mortalities from the virus continued to be high in Punjab, which reported 53 deaths on Tuesday, followed by 20 in Chhattisgarh, 10 in Kerala and nine in Tamil Nadu.
Maharashtra also logged 28,699 fresh cases, its second-highest count after 30,535 new infections were reported on Sunday, with Mumbai adding over 3,000 cases (3,514) for the third day in a row.
As many as 12 states reported their highest single-day counts of new cases since January or earlier, with Gujarat recording its highest-ever count of 1,730. Five states/Union territories recorded their biggest surges since November. These were Karnataka, which logged 2,010 fresh cases, the highest since November 14, Chhattisgarh (1,910 cases, highest since November 23), Madhya Pradesh (1,502, highest since November 29), Tamil Nadu (1,437, highest since November 29) and Puducherry (87, highest since November 11).
Besides, Delhi added 1,101 cases to its tally, the highest since December 19. Haryana numbers climbed to 895, the most since December 14, and Uttar Pradesh was at 638, its highest count since January 10. Surges were also recorded in Andhra Pradesh (492), Telangana (412), Jharkhand (130) and Bihar (111).
With cases now rising in UP, Bihar and Odisha, the Covid surge now covers the whole of India, barring Kerala and the northeast. Active cases in India crossed the 3.5-lakh mark to settle close to 3.7 lakh by late Tuesday, just three days after going past the 3-lakh mark. On Sunday, active cases have jumped by more than 25,000, the highest single-day rise since the start of the pandemic in the country.